In August we kicked off our first ever "100 Days of Caring." The goal of this campaign was to welcome 100 new partners to the HALO Project in 100 days, and the February 14th deadline is coming quickly.
Your response has been overwhelming! We have welcomed 88 new partners! With just a few days to go, we are close to hitting that goal! Because of you, children at HALO have hope!
Here's a real-life example of your compassion at work: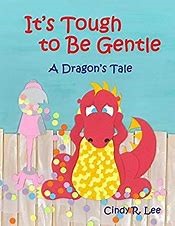 Recently, we read a book called "It's Tough to be Gentle." It's a story about a dragon named Dex. He's not great with personal space. He breaks his toys. He's full of energy.
Dex really wants to play with a family of baby birds. But first, mama bird asks that he learn to be gentle and kind. The little dragon learns these skills through practice. Dex has to learn how to have a gentle touch.
After the story was read, the kids at HALO completed all the same activities Dex did. They practiced being gentle and kind to each other. When the games were done, each child was awarded a trophy for being gentle and kind. 
One winner was so proud of her accomplishment! She carries her prize everywhere! If you look at the picture below, you'll see that this tiny trophy sits next to her bed while she sleeps. It means so much to her to be seen and acknowledged!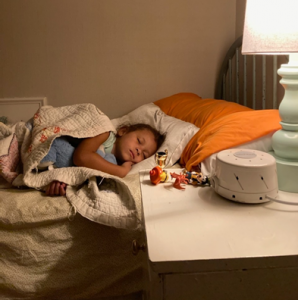 This is a small glimpse into the impact your partnership has. Not for HALO, but for the children we care for. Your compassion for these kids impacts their daily lives!
And as promised, a Caring Wall now displays the names of people just like you who are supporting the kids at HALO. This hallway is a special place where kids can see the names of all the people who care for them! It's a constant reminder that someone believes in them.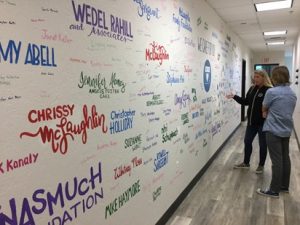 THANK YOU for joining the "100 Days of Caring." Our goal of welcoming 100 new partners by February 14th is almost complete. We only need 12 new partners will put us over the top!
Because you care about this mission, I'm asking you for your help:
If you haven't donated yet, would you do that now?
Click this link to give now and add your name to the Caring Wall!  Donate – Halo Project (haloprojectokc.com)
Will you share this message to a friend? This campaign has a deadline. On Valentine's Day, we'll take a final tally of our new partners. And we want to give these kids the great news that it was a success! We want them to know 100 more people love and care for them!
Thank you again for your encouragement, support, and compassion. You are giving hope to these children. You are the reason they have a bright future once again!