Welcome to HALO Project
HALO Project believes there is hope for every child and family to experience healing through connection.
Every day we equip families and community partners with proven methods to work toward individual healing and disrupt the cycle of hurt in our community because when people are SEEN, HEARD, & VALUED, they not only survive, they THRIVE.
About Us
Our Programs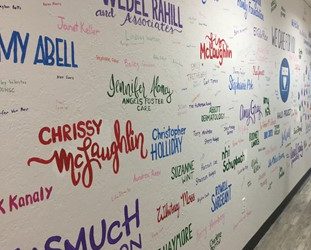 In August we kicked off our first ever "100 Days of Caring." The goal of this campaign was to welcome 100 new partners to the HALO Project in 100 days, and the February 14th deadline is coming quickly. Your response has been overwhelming! We have welcomed 88 new...
"HALO is truly holistic and relationship focused. Caregivers spend as much time as kids in the program. Parents tell me while they came for change for their kids so many themselves leave deeply changed in ways they didn't realize they needed."
-Heather Askew, LCSW
Learn more about Halo Project programs and services.
How can you make a difference?