Building Freedom Within
The Building Freedom Within curriculum was developed by Cindy R. Lee, LCSW and is utilized at HALO Project International. It was the result of the need expressed by Making Sense of Your Worth facilitators and participants to continue the journey towards positive self-worth and authentic living.
The Building Freedom Within curriculum is designed as an eight-week, two hours a week, group class. It is run by a Making Sense of Your Worth Facilitator.  The curriculum is also designed to be adaptable for one-hour-a-week counseling sessions.
Here is what some of the participants and facilitators have said about the class:
"Working on my authentic self and applying the tools I learned through Building Freedom Within is a lifestyle change that provides the peace and freedom I didn't understand before.  I will always be grateful."
"Improving self-worth has been a game changer in my life.  I have a more positive outlook on myself and have tools in my toolbox to tackle life.  I no longer feel lost wandering mindlessly."
"Through Building Freedom Within, I've seen myself and the people going through it along-side me develop a deeper confidence in living out our authentic selves. The best way to describe it, really is the title Building Freedom from Within.  It continues the work Making Sense of Your Worth lays the foundation for."
"Building Freedom Within was a huge helpful follow up for me from Making Sense of Your Worth.  It helped me to dig another step deeper in my journey and solidify my knowledge of who I am."
Who Can Attend: Only Making Sense of Your Worth Facilitators are eligible for this training.
Cost to Attend (Virtual & In-Person): $800.00 (15% discount for early bird registration)
Time Commitment:  Building Freedom Within is a 4 Day Training from 9:00 – 4:30 each day.
What is Included? The cost of the training covers lunch, beverages and light snacks each day Those attending will receive a Building Freedom Within Facilitator's Manual, a Building Freedom Within Participant's Guide and a Dropbox link with the Participant's Guide for future use.
Disclaimer: Participants attending this training will be doing their own personal work in order to learn the curriculum. How much work you do and how much you share with your table mates is completely up to you. We suggest bringing any self-care items you might need to the training.
How to Apply: Due to limited seating, there is an application process to attend this training. Applications will be reviewed as they are received.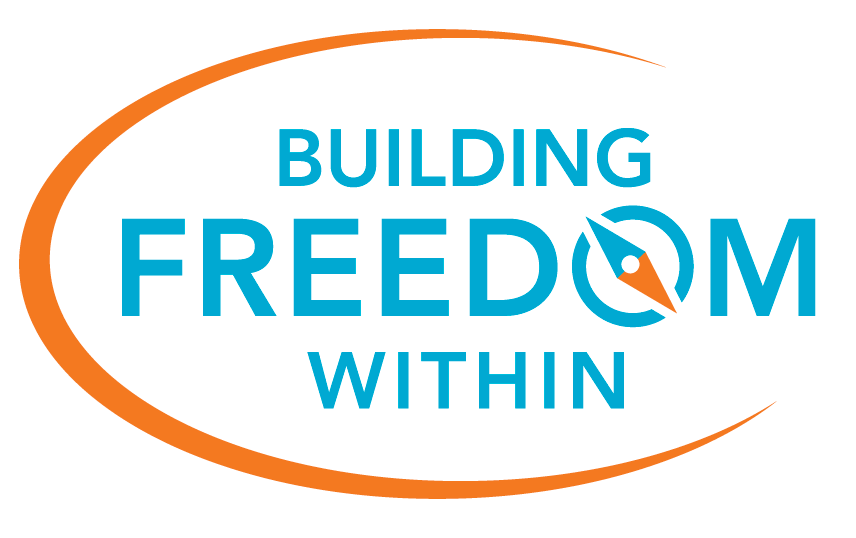 Is an online or "virtual" option available for this training?
A virtual training option is not offered.  Due to the nature of the training, Building Freedom Within will only be offered in-person one to two times per year.
​
Are CEU's available for this training?
Yes, CEU's for LCSW, LADC, LMFT and LPC are awaiting approval. Please note, these CEU's will be provided to local clinicians. Those outside of the host state will be given a certificate and Oklahoma CEU to present to their local licensure boards.
How can I use the material once I am trained?
This curriculum is designed as a follow up class to Making Sense of Your Worth.  It is designed for group work but is adaptable for one-hour-a-week counseling sessions.
Can I train my co-workers in the Building Freedom Within Curriculum?
No, this curriculum is designed to only be used by those who attend Building Freedom Within training. It is not designed to be a train-the-trainer program.
Can we request to host the Building Freedom Within Training to be held in our area?
Is this curriculum faith-based?
The Building Freedom Within curriculum is a secular curriculum designed for professionals.  The curriculum openly allows for any individual of any faith belief system to incorporate their belief system into their personal journey with the curriculum.
​